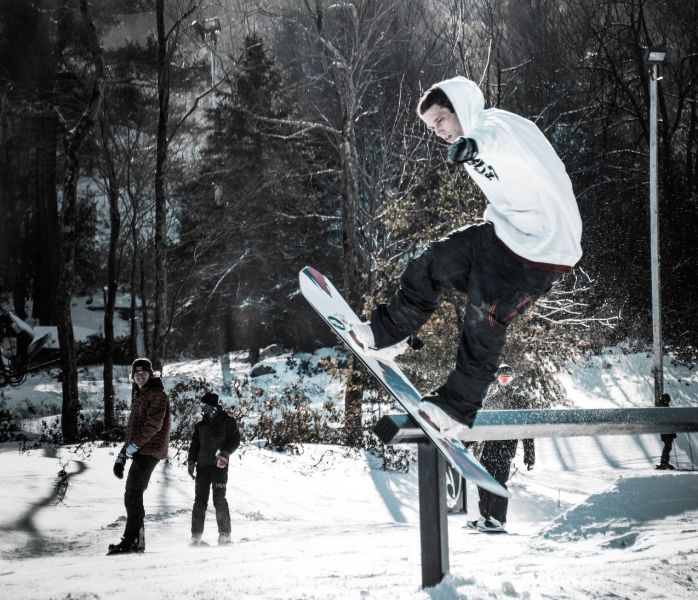 British families planning to head to the Alps this summer are being advised by tour operators and travel agents to be aware of issues regarding coronavirus vaccinations for teenagers.
The nub of the matter is that whilst most European countries have been double jabbing teenagers with vaccine, the same as adults, the UK has so far only been giving one dose to teens, so once on holiday in Europe they are not treated as fully-vaccinated like their parents.
The rules are constantly evolving but so far in most European ski nations this means teens can still ski, but it appears will need to take regular tests during their holiday.
In the absence of being able to provide evidence of being double jabbed, teens will also need to be able to show a recent negative test result to be able to get into restaurants and public places like hotel pools.
"If you're a skiing family with teens aiming to get back on the slopes this winter my top tip is to get your teenager's first jab as soon as possible, so that they're eligible for the second if our government follows Europe in a few months and offers the second jab to teens. Then they can travel as fully vaccinated, just like their parents. Travel is only going to get harder for the un-jabbed," said Richard Sinclair, boss of Travel Agency SNO (

https://www.sno.co.uk/ski-holidays/

), who added, "However when travelling with teenagers who are not double-jabbed, it's reassuring to know that covid tests in Europe are usually a bit cheaper than the UK, and you can easily get them in pharmacies etc. The main thing to know is that your tour operator's reps in resort will help make it easy for you with guidance on where to go if your teens need testing."
Indeed the UK's two biggest ski holiday companies, Crystal and Inghams, have both confirmed that they're updating information hubs and phone apps in which they keep track of the situation in different ski nations and walk skiers through what's needed for their trip and the options available.
"We will have a really robust information hub for customers ready ahead of the season, plus we'll use our app to walk them through in-resort testing options,"
a spokesperson for the UK's largest tour operator, Crystal (
https://www.crystalski.co.uk/
), confirmed.