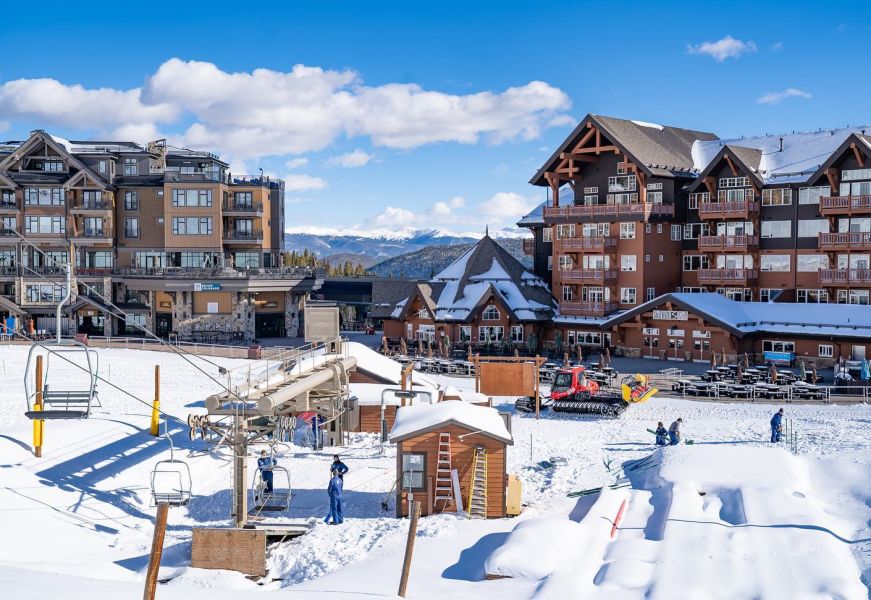 Snowfall and cold weather across the northern hemisphere's ski slopes is a little patchy as we begin the run-in to the start of the 22-23 main ski season.
While there are issues in the Alps so far and it has been too warm for snowmaking to operate much in Eastern North America, the past fortnight has seen a series of major snowstorms hit Western North America dumping several feet on ski slopes there, with more forecast.
As a result some areas like
Brian Head
in Utah and Mammoth in California are already open, along with five Colorado ski centres meaning the US has overtaken Austria to have the most areas open this early in the autumn/fall. The numbers open look set to double this weekend as more announce early openings.
In Colorado,
Breckenridge
(pictured prepping above and below yesterday) will open two days earlier than planned, later today on Wednesday, 9th November.
Copper Mountain
and
Vail
are due to open this weekend too.
In Utah, where the ski season had it's 4th earliest ever start last weekend,
Solitude
has brought its opening date forward to this coming weekend after more than three feet of snowfall there in recent weeks.
In California, Mt Rose is set to join Mammoth and potentially be the first area to open at lake Tahoe, this coming Friday, although all the snow means other areas may decide to open there too.