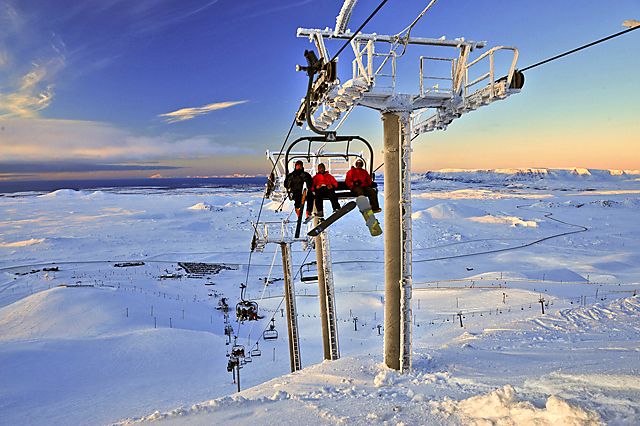 (Above: Blafjoll in Iceland is one of the ski areas where Scottish season pass holders can now ski free)
In what is being heralded as a landmark agreement, holders of season tickets for the five Scottish ski areas will be able to ski free at any of Iceland's nine ski areas this season, and vice versa.
The agreement was reached by delegates to the latest North Atlantic Ski Areas' Association (NASAA) conference which was held recently in the Scottish Highlands.
It's believed to be the first time that skiers in one country have the chance to ski free at all si areas in another country.
"While there is cross-border co-operation between individual ski areas elsewhere, what makes this unique is that it includes absolutely every lift at every resort in both Scotland and Iceland," said Chair of Ski-Scotland Heather Negus, "With daily flights linking
Glasgow
,
Aberdeen
and
Edinburgh
with Reykjavik, we believe many of our customers will see this as a wonderful opportunity to ski or snowboard on new terrain and enjoy the culture of a new country. And of course, we also look forward to welcoming Icelandic skiers and boarders to Scotland's mountain resorts."