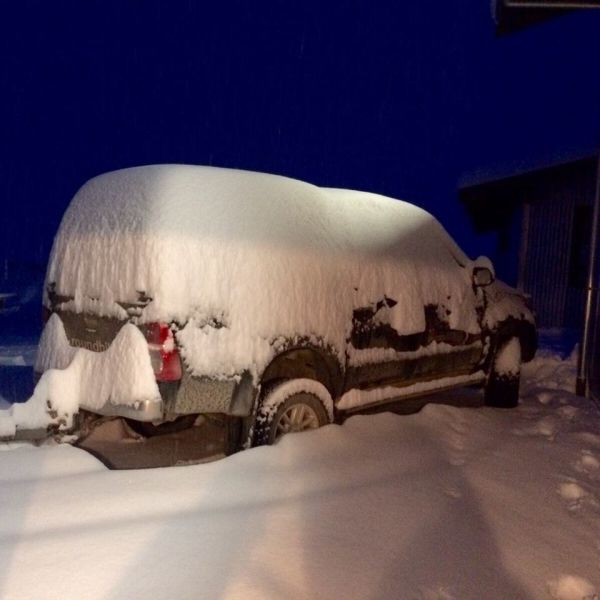 A latest wave of extreme weather has brought heavy snowfall to parts of New Zealand, closing ski slopes due to gales, access road closures and poor visibility.
However the snow is due to clear away leaving potentially great conditions for the rest of this week with several ski areas reporting 40-60cm of fresh snow.
Ski areas in the South Canterbury area including Mt Dobson, Lake Ohau and Roundhill ski fields have seen the most fresh snowfall. These are the same centres that also saw snowfall of up to 1m in a short period in late
July after having to delay opening for the season in some cases due to a very warm June and early July.
The biggest snowfall of 60cm was reported at the Roundhill Ski Area pictured above.