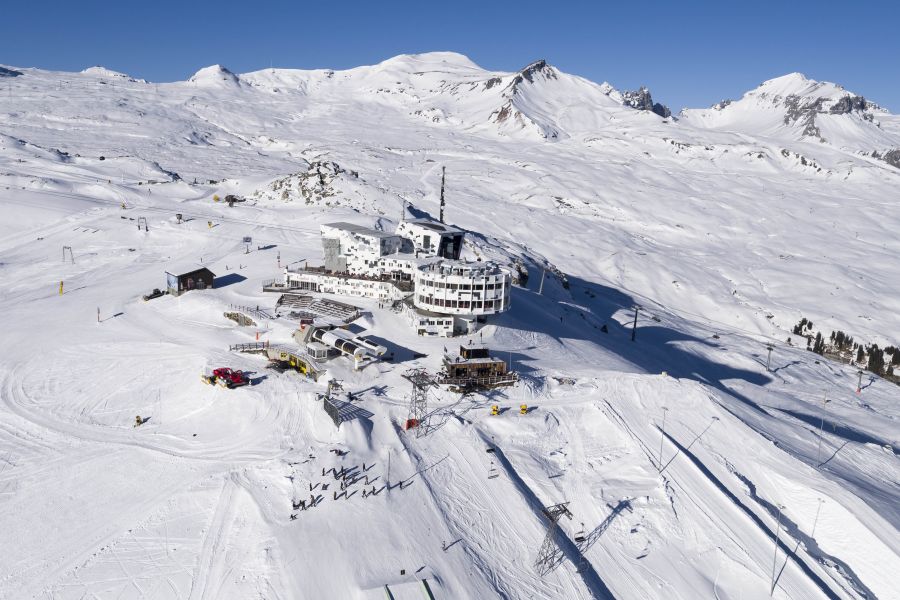 Swiss resort Laax has opened a high altitude business centre as part of as complete renovation of one of their mountain top lift station buildings.
A spokesman for the centre said they believe companies and individuals will do better business and come up with more innovative ideas if they spend part of their day on the slopes, part in the funky new on-mountain business facility which they've named 'The Bridge.'
It contains work spaces for up to 45 people and a little cinema for presentations or movies for 29 people.
One can buy a day membership, a card that's valid for ten or twenty entries or a seasonal member card.
The Bridge is part of the complete redevelopment of the Crap Sogn Gion mountain station at 2228m, itself now re-christened 'GALAAXY' and also now featuring a new juice bar and restaurant.
"The target audience here is corporate clients and private individuals who are seeking new and original ways to improve their productivity at work. The station will soon be offering the opportunity to enjoy the snow in the morning before brainstorming on future projects in the afternoon with a breath taking view," a
Laax
spokesperson said.
A promotional document for The Bridge concludes,
"Gather your team in the mountains, get inspired, and get sh*t done!"