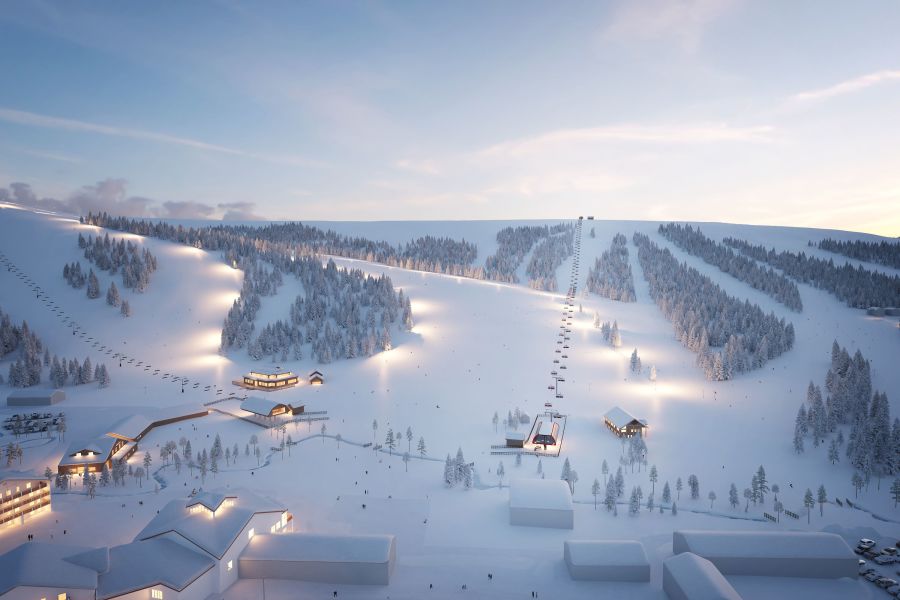 A small ski area is set to become a leading international resort according to its owners, SkiStar, who have just announced another jump in profits.
The currently internationally little known Hundfjället ski area in Sweden is part of the larger
Sälen
ski area and SkiStar say they'll be spending€10m on it this summer, with much of the money going on what they say will be Scandinavia's most modern 8-seater express chairlift yet, as well as on new ski runs and expanded snow-making facilities.
SkiStar's focus on Hundfjället is because its set to become one of the easiest ski resorts in the world to reach, located only 10 minutes from the new Scandinavian Mountains Airport, currently under construction and ready to take its first flights in December next year.
"This is an important step in developing SkiStar Sälen into an international ski resort. Hundfjället's ski area is being totally transformed so that the skiing will be both more accessible and more enjoyable. The new express chairlift is unique in Scandinavia and a really special experience, offering a high level of comfort through heated seats and wind protection, plus a stylish design," explains Jonas Bauer, Manager for SkiStar Sälen.
SkiStar has reported record business this winter with skier day numbers up 5%, thanks in part to winter arriving early this season and the cold and snow continuing. This has led to SkiStar's resorts being in full operation for essentially the entire period and is the underlying reason that SkiStar can present the best half-year results in its history.