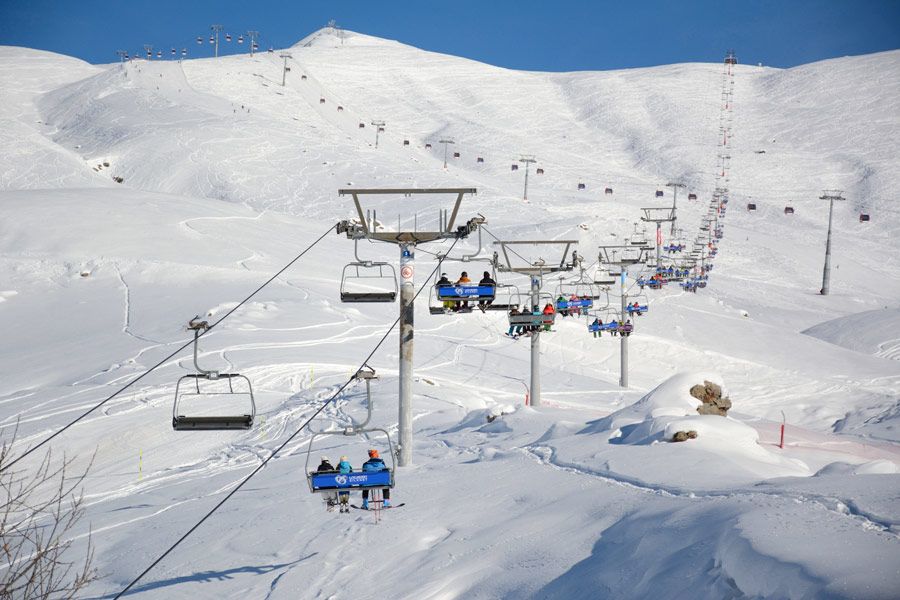 Georgian state media have reported that the chairlift accident that went viral on social media and on news pages around the world on March 16th was caused by human error.
Video posted online showed a chairlift at the country's
Gudauri
ski area operating in reverse and flinging skiers off the lift backwards with centrifugal force as it went backwards at apparently high speed through the bottom lift station.
An investigation of the incident by international experts Bureau Veritas ordered by the Georgian government straight after the accident has published its conclusions which are that the lift initially stopped due to a power supply failure and then went in to reverse due to operator error.
"After the ski-lift stopped, the operator should have turned on a nearby diesel generator to bring skiers to a point from where they would have been able to get off and vacate the ski-lift," said Georgia's Economy Minister Dimitry Kumsishvili said at a press-conference
11 people from Georgia, Ukraine, Russia and Sweden, including a pregnant woman from Sweden, were injured in the accident receiving what Georgian state media described as, "minor and moderate injuries," noting that half of these people left hospital on the same day that the accident occurred.
Experts from the world leading Bureau Veritas have been checking the site as well as the ski-lift documentation over the past few days, and today they presented the results of the inspection together with the Minister of Economy.
The lift operator has now been "suspended from his activities" and the Deputy Director of Mountain Resorts Company and the Head of the Gudauri Mountain Management Department have both offered their resignation "as they feel responsibility for the accident".