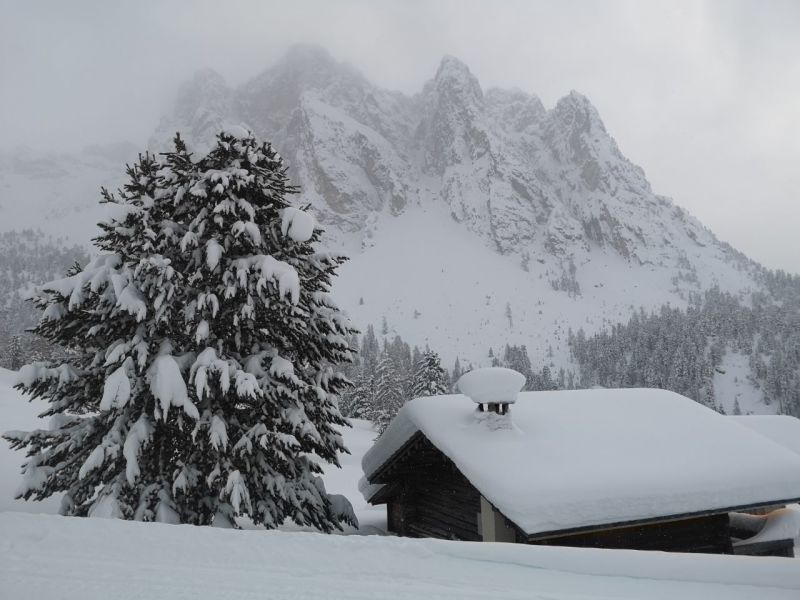 Ski areas in France and Italy forced to close over Christmas by their governments have warned of dangers to a growing numbers of ski-tourers and hiker heading out on to their slopes after large snowfalls over the past week.
A statement from Italy's largest ski region,
Dolomiti Superski
, this morning sums up the issue:
"Attention! Due to the heavy snowfall of the past days, the avalanche danger is particularly high! We would like to inform ski tourers, snowshoe hikers and winter hikers that all ski resorts of Dolomiti Superski are closed until January 6, 2021. This means of course, that the slopes are also closed and accessing them is not allowed, because they are not yet secured and are therefore on a par with the open alpine terrain. Preparatory work is currently ongoing: snow groomers with winches are at work and pose a high risk. Mountain rescue teams have issued a strong warning to ski tourers due to the extreme amounts of fresh snow and the increased risk of avalanches!"
Similar warnings have been issued in Austria, where slopes open to locals on Christmas Eve, and in France, where they're closed until January.
It has become clear in recent days that most European ski nations have rejected calls from France, Germany and Italy to close over Christmas and New Year.
Ski areas in Eastern Europe all appear to be opening (centres have opened in Poland, Romania and Slovakia so far with Bulgarian areas saying they aim to open closer to Christmas).
In Scandinavia all of Finland's leading resorts have opened with the first of Norway's bigger centres,
Geilo
, opening at the weekend and
Hemsedal
set to join it next weekend. The regions' biggest area, Are in Sweden, say they'll open on December 18th.
More and more resorts are opening in Switzerland and Scottish centres have begun opening too, initially providing uplift to ski tourers at
Glencoe
.
Andorra has joined France in closing its slopes over the holiday period but Spanish centres still hope to open, they say, although none have as yet as they await the official go ahead (or not).
Elsewhere in the northern hemisphere ski areas are opening for the season across Asia and North America.