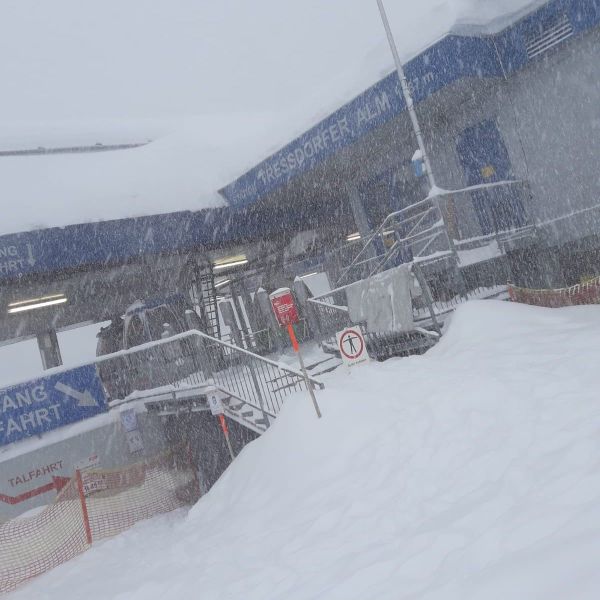 Although it is difficult or impossible for most people ion most countries to get to ski areas at present, except perhaps those who live in or very close to resorts, weather does continue to happen in the mountains and the final days of 2020 look like they're going to be the snowiest since early December.
Some skiers react badly to being told what the weather is like when they can't get to the snow, but others find some pleasure in imaging what conditions are like if they were able to get to the slopes, or even take in to account the fact that snow now hopefully means a deeper base later in the season whenever it is possible to reach the slopes again.
Todays snowfall, and accompanying gale force winds at times, has caused problems for the World Cup racing schedule.
Bormio
in Italy was due to host a Men's World Cup downhill race today. That was initially switched around with the Super G race originally due tomorrow due to the forecast, but now the Super G too has been postponed with reports of "up to a metre" of snowfall in the area.
A Women's GS race at
Semmering
in Austria meanwhile saw the first run go ahead this morning but then the second run and thus the race cancelled as 'hurricane force' winds arrived.
Nassfeld - which reported 390cm of snowfall so far today - is pictured above.
Snowfall is now expected through to New Years' Day for much of the Alps, and there's snowfall too for the Dolomites, Pyrenees, Scandinavia, Scotland and eastern Europe.