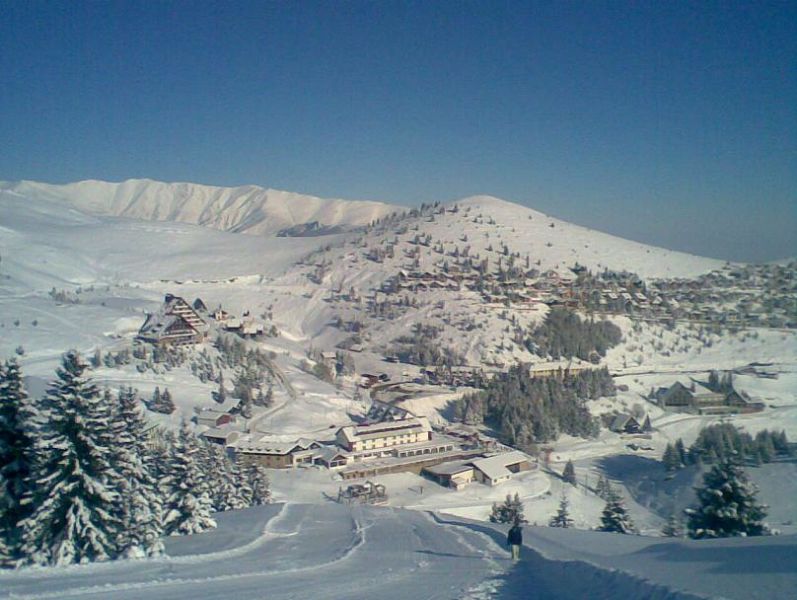 North Macedonia has announced plans to privatise and upgrade its Popova Sapka ski resort in 2021, one of the largest of the country's half-dozen ski areas.
Currently state-run Popova Sapka currently has nine lifts, but many date back to the era when the country was part of Yugoslavia. However a fast new six-seat chairlift built by the Leitner group was reported to have been installed ahead of last season.
The resort, on Sar Mountain, has ski slopes extending over the border in to neighbouring Kosovo. It has around 20km of prepared slopes between approximately 1,700 and 2,500m altitude.
The country's economy minister Kreshnik Bekteshi said the North Macedonian government said they were interested in a full or partial privatisation and would also consider a public-private partnership for the ski centre itself. Two hotels at the resort, also currently publicly owned, will however definitely be sold off.
Popova Sapka (which translates as 'Priest's Hat') is located in the Sharr Mountains also offers extensive lift-accessed backcountry ski terrain of easy alpine bowls, steep chutes, and tree skiing.
The region is also famed for its Vranec "black wine."