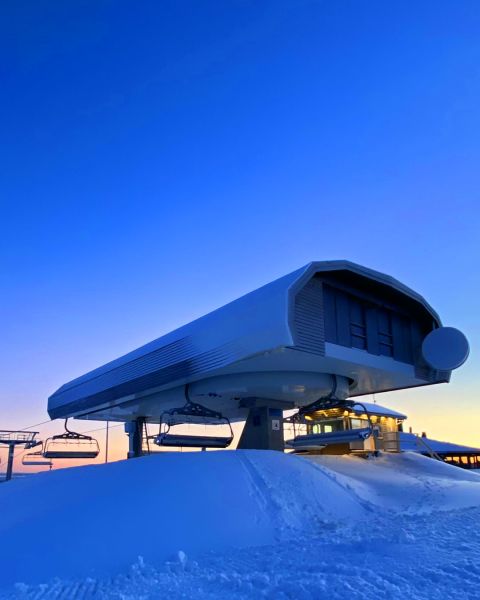 Most of Scandinavia's leading ski areas are open from this weekend. Finland's biggest ski areas have already open, some for two months now, but the SkiStar group which operates the region's biggest ski areas including Sälen and Åre in Sweden as well as Trysil and Hemsedal in Norway, opens them all from this weekend. Other leading resorts are opening too.
"Finally, we can open and the conditions look great at all our destinations in Sweden and Norway. I look forward to welcoming all our guests for a long winter season, offering them safe, secure and memorable mountain experiences with fantastic skiing for everyone," said an optimistic Stefan Sjöstrand, CEO and Group Manager at SkiStar.
Scandinavian ski areas did operate through last winter but for much of that time individual country's borders were closed and it weas only people from with each country that could reach the slopes. Currently borders are open to a certain extent and chartered and scheduled flights to airports serving the ski areas, including from the UK, and currently "on" this winter.
Some Scandinavian ski areas have delayed opening plans in November as it has been warmer than average and terrain open at most areas is limited to a few kilometres so far. However recent low temperatures have been particularly favourable for the snow production.
Sälen and
Hemsedal
are currently holding their traditional Ski Test weekend when anyone interested can test the very latest from a wide range of suppliers of skies and apparel for alpine skiing
"The conditions ahead are very favourable and we plan to open more slopes and lifts gradually," said Jonas Bauer, Destination Manager at SkiStar Sälen.