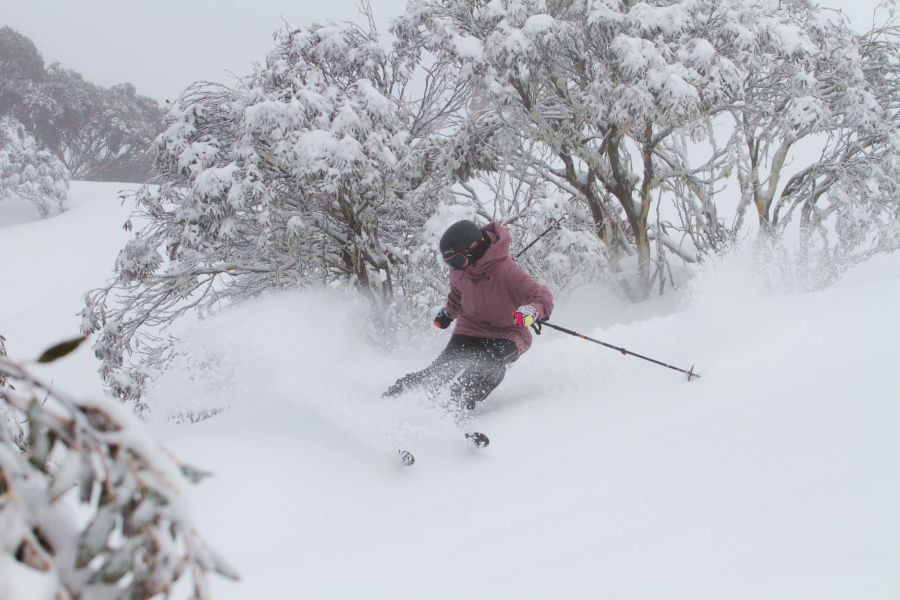 Australian ski areas are seeing a final blast of winter as the 2022 ski season – one of the best on record – nears its end.
Forecasting models project up to 60cm (two feet) snowfall totals over the coming few days, with resorts reporting up to 15cm (6") by the end of the first day with the snow still dumping down.
For several areas the snowfall was briefly preceded by rain as the cold air met the new front but this quickly turned to "heavy spring snow with fat flakes," as one area described it.
All major Australian ski areas are expected to stay open to at least the final weekend of September in a week's time with most continuing to the first and some the second weekend of October.
Most still have at least 60cm (two feet) of snow lying on lower slopes and 1.5m (five feet) or more up top, very healthy stats for late season in Australia and reflecting the consistent snowfalls through the season this winter.
The snowpacks are dropping noticeably now however, despite the new falls and temperatures of +10C or more are expected in the afternoons at resort level in the latter half of the coming week so the thaw is expected to accelerate.