Ski Schools and Group Lessons in Cairngorm Mountain, Scotland
Cairngorm Mountain Ski Schools
Ski Instructors, Ski Schools and Mountain Guides in the Scottish Ski Resort of Cairngorm Mountain.
The following links to Ski Schools and Instructors in Cairngorm Mountain are provided for information, and the sites linked are not endorsed or guaranteed by J2Ski.
Ski Schools and Snowboard Training - Cairngorm Mountain
The Offical Snowboard School of CairnGorm Mountain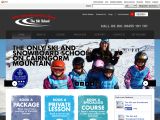 The UK's premier snowboard school and the only snowboard school based on Cairngorm Mountain, by Aviemore. We offer lessons and packages to suit all ages and abilities.
The Ski School - CairnGorm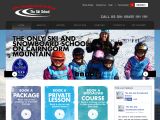 The Ski School - The Offical Ski School of CairnGorm Mountain
CairnGorm Mountain is Scotlands newest tourist attraction. Whether you are skiing or snowboarding, or simply want to enjoy travelling on the funicular railway to visit the mountain exhibition at the Ptarmigan, CairnGorm is your lasting Highland memory.